Cable Eater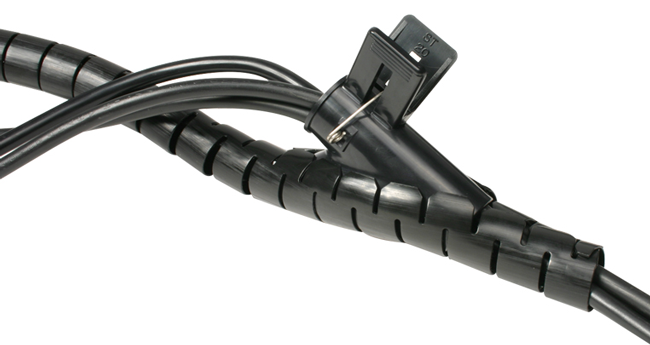 Cable Eater is the quickest and easiest way to organize loose cables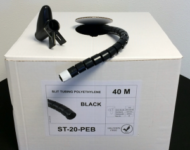 Cable Eater is the quick and easy solution for the mass of cables at the workspace and home. It is quick, stylish and an easy cable management solution to better manage the safety, aesthetics and space usage of cables. The product is also highly flexible for use in automation; It prevents pinching or kinking of the cable while in use.
The Cable Eater is equipped with slits throughout the sleeving, so that you can reroute and break out cables at any point along the length of your cable harness.
Using the Cable Eater Insertion Tool, a number of cables can be speedily zipped into a strong flexible casing and neatly managed, creating good office / home ergonomics and improving health and safety.
The product is available in the following sizes: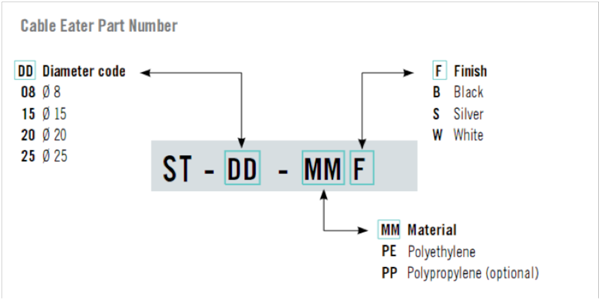 Cable Grip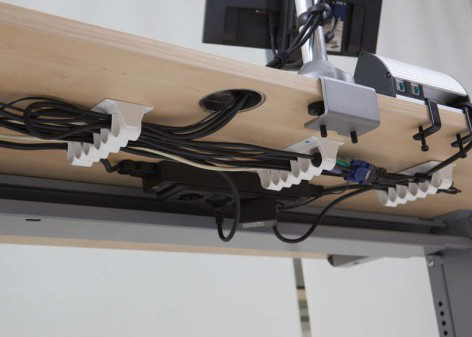 Hunching in uncomfortable positions under desks is reduced thanks to easy and quick securing and release of cables.  No need to open or close loops.  The cables are simply pressed between the loops, not inside them.
Cable Grip gives you an ergonomic benefit
The Cable Grip comes with 7 interspaces for cables.  The clamping of the loops allow more cables in each interspace.  Interspaces can also hold cable protecting systems like Spiral Wrap or Cable Eater.
The loops are easily detachable to free up space for bigger cable bundles or hoses
Can be mounted horizontally and vertically.  Typically mounting surfaces are ceilings, walls and under desks.
Loops are made from soft, non-slipping material protecting the cable jackets
Fixation is done by 4 screws
Available in Black, Silver and White
Product is RoHS compliant and Halogen Free